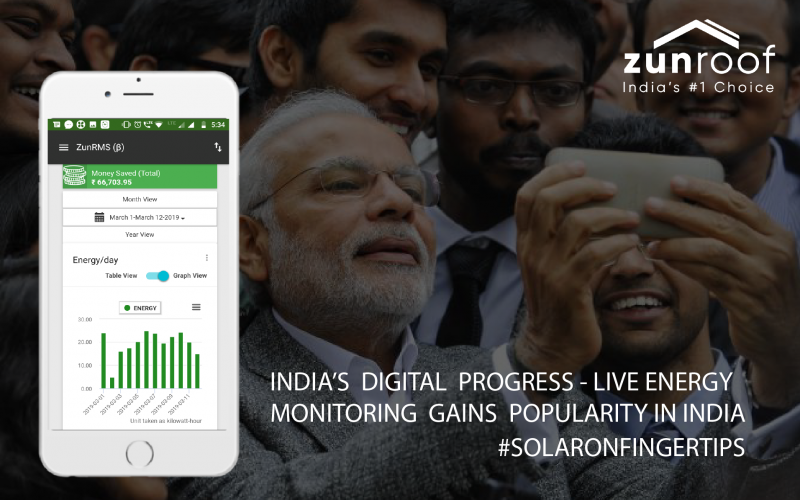 There is no denying the fact that the solar power sector has completely disrupted the process of consuming energy today. It offers itself as a smart and clean source of energy. In fact, numerous new technologies and advances in the solar sector are in the pipeline or are already in use. These constant updates and new developments have increased the impact of solar energy and made it possible to use it in an effective way; getting the most out the sun.
IoT enabled monitoring of solar power is one such technology that is regarded as the fastest-growing solar technology among the other several solar developments.
Let us find out how this new technology works. But, before we go onto details, here is some background knowledge on the subject.
What is IoT?
'Internet of Things' is abbreviated as IoT, which is a network for things around us. It is similar to the internet we use, however, not as advanced. Digitally connected devices can work with IoT wherein they installed with sensors and software, which enables them to transfer data.
The other characteristic of the technology is that it is evolved through an amalgamation of various other technologies; machine learning, real-time analytics, automation, wireless networking and so forth. This makes it a dynamic technology as it keeps on growing with every development in the other involved technologies.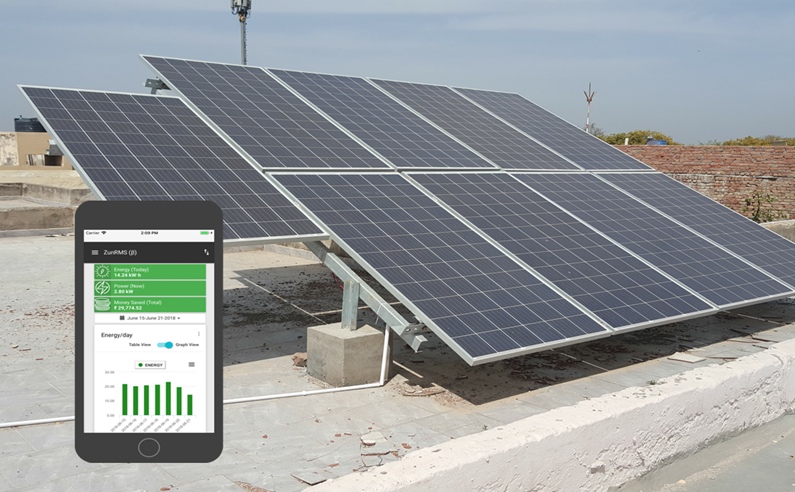 What is IoT Enabled Solar Energy Monitoring?
Unlike monitoring solar energy using wired sensors the, IoT enabled system uses wireless sensors located around the panel system. These sensor record and transfer the data to an IoT gateway that processes and uploads it to a cloud which can be accessed in real-time. IoT redefines solar energy monitoring by connecting every component of solar power systems and gives control of them remotely.
Applications of IoT Enabled Solar Power Monitoring?
An IoT driven power monitoring provides multifaceted benefits leading to improvements in productivity and profitability of the whole panel system. Here is how this technology helps;
Control: Thanks to this smart monitoring system, you can have real-time control over your solar panel system that too remotely. You get real-time data of your system's performance on your mobile phones.
Tracking & Analysis: You can monitor produced and delivered energy: Record temperature and even get a performance ratio of the system. This helps in gauging the individual performance of each device of the system.
Early Malfunction Detection: Analysis of data of the system provide insights into plant and predictive analysis enables to know about any malfunction beforehand.
Predictive Maintenance: The data of the solar panel system gives information about the health of each component. This makes us plan our maintenance better.
Operational Intelligence: IoT-driven monitoring makes the system smart and equips it with preventive maintenance actions which lower equipment failures and repair/replacement costs.
System Portfolio: The technology records the data of the solar power system and stores it on a cloud. Thus, an account gets created for every system from where all the energy-related data of the system can be accessed.
Increased Efficiency & Life: With effective monitoring, the efficiency of energy production gets increased and timely maintenance increases the life of the system.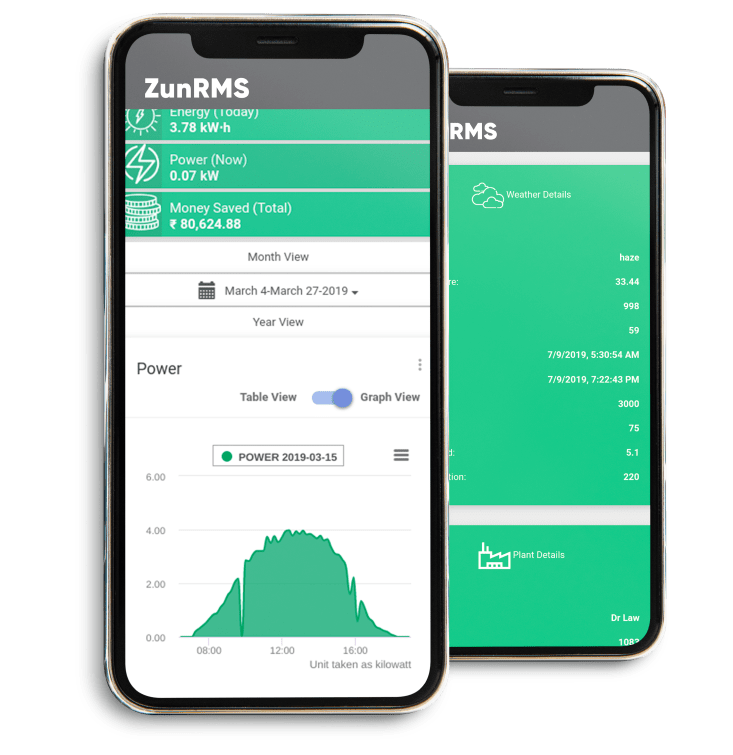 ZunRoof provides solar rooftops owner with IoT-led Remote Monitoring System to monitor their solar power systems which redefines their experience of using solar energy.
Do give our blog a read for all your solar-related questions. You can also check out other interesting updates on solar on our Facebook page (facebook.com/zunroof)
Reach out to us by filling the form below: