Mr. Atul Runs His Air Conditioner On Solar- Here is How!
ZunRoof recently solarized a home in Haryana owned by Mr. Atul Rampal! Along with other electrical load his house also had an air conditioner. We told him your house is perfectly eligible to go solar. Here are the details.
WHY OPT FOR SOLAR?
Atul Rampal lives in Panchkula city of Haryana. The area where this home is located has sufficient power supply but the per unit rate of electricity is high.
Atul Rampal decided to reduce his electricity bills and decided to go solar! Since his childhood days he has been fascinated with the power of the sun and was excited to use solar in his own home.
But Atul had long working hours and a hectic work schedule he could not find time to invest in choosing and installing the best solar system for his home. While searching for solar installers online he came across the ZunRoof website.
Delighted with seeing the ease of installation and quick availability that ZunRoof offers for residential solar installation he decided to call us and thus began the wonderful journey of Atul as a happy ZunRoof Client.
As a part of ZunRoof's regular procedure, we first went to his home and carried out a detailed site assessment and suggested Mr. Atul to install a 5KW Grid Tied-solar system in his home. How did we decide this you ask? ZunRoof has formulated a breakthrough app through which customers can view a 3-D diagram of their roofs that helps to maximize solar output from the right placement of panels.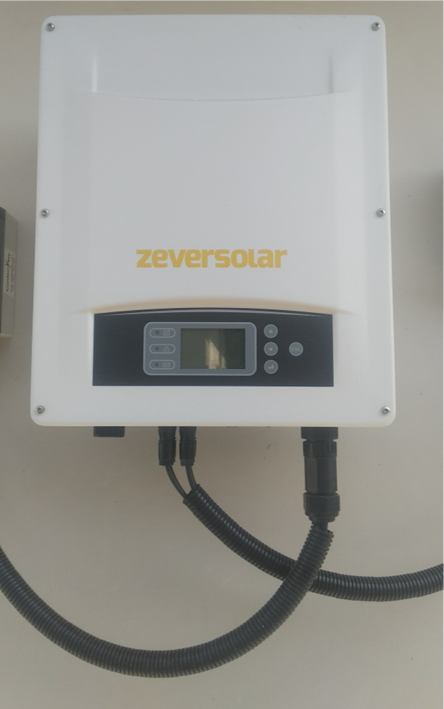 WHY GRID TIED INVERTER?
A Grid tie inverter would not only reduce his monthly electricity bill by running the home load on solar but would also help him earn money by selling the excess solar power produced by solar panels back to the grid.
Grid-tie solar inverter, also known as the on-grid solar inverter, works in connection with the main grid. It offers the advantage of running load directly through solar and selling excess solar power back to the electricity company by feeding the grid. A grid-tied inverter can only be installed in areas where mains supply is sufficiently available, which was perfect for Atul's home.
Panchkula, located in Haryana, receives approximately 11 hours of daylight every day in this month of May. And investing in solar power in this area, especially a grid tied inverter, would bring perfect results and reduce electricity bills to a maximum.
ZunRoof then suggested for the following system configuration to be installed in Atul's home :
TECHNICAL SPECIFICATIONS
1. MNRE Approved Grid Tie Solar Inverter (Single Phase)- 5kWp
2. Solar Panels – 15 panels, 345W each.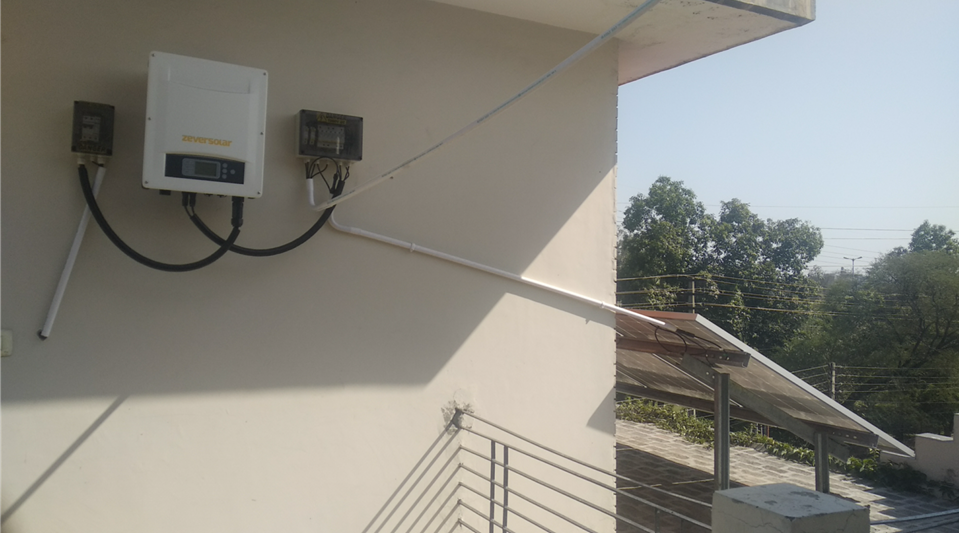 UNITS GENERATED BY ZUNROOF SOLAR INSTALLATION
The system is expected to generate approximately 15 units of electricity daily depending on weather conditions and the region where is it installed. The installation at Mr. Atul's home was a great success. The system is now running on solar and it has helped to resolve his problem of high electricity bill! Solar is now running all his electrical load including his air conditioner.
The net metering and subsidy given by the government make solar power a very cost effective and affordable solution for one and all.
Mr. Atul says 'I am very pleased with the installation at my home. The Zun team did a wonderful job at my house. Very professional team. I want to send a special mention to the zunroof app which was really useful to me for my solar installation.'
We wish Mr. Atul and his family all the best with their new solar installation!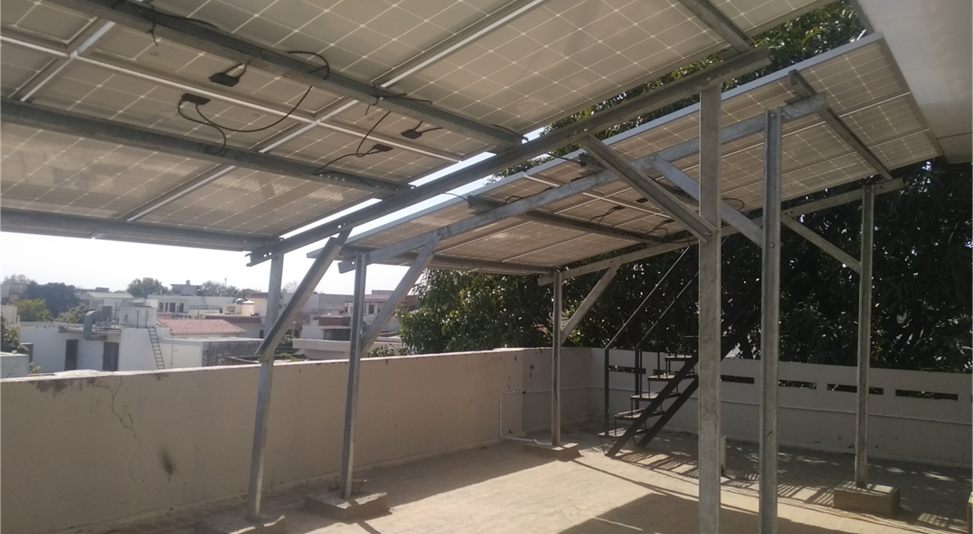 To watch us live in action and hear what our customers have to say about us, click on this video – https://www.youtube.com/watch?v=es_SDsqb91M
PS: We are just a phone call away!
Do give our blog a read for all your solar related questions and check out other interesting updates on solar on our Facebook page (facebook.com/zunroof).
You can also reach out to us by filling the form below:
Grab Exciting festive season offer in Solar. To avail an offer, Book your solar site assessment in just INR 150 and get a gold coin also after placing an order with us. To Know more visit us on zunroof.com or call us on +91-920-569-5690.
*T&C apply