3 Ways To Add Value To Your Property In 2019
Building a home of your own is probably the biggest DREAM a common man can think of. We hear our parents often say- earn enough money to one day own a roof on your head. Indian homes celebrate and rejoice when their sons or daughters book their first flats!
But how do we define a dream home? Does it have to be luxurious? Or is it the comfort that counts? Is it the resale value of the property that matters? Or perhaps the safety and security measures of the locality is what matters the most? In 2019, as the technology around us is getting advanced day by day citizens of India are adopting new methods to add value to their new property.
Here is a story of Mr. Sharad who stays in Faridabad, Haryana. Lets hear how he added value to his new property.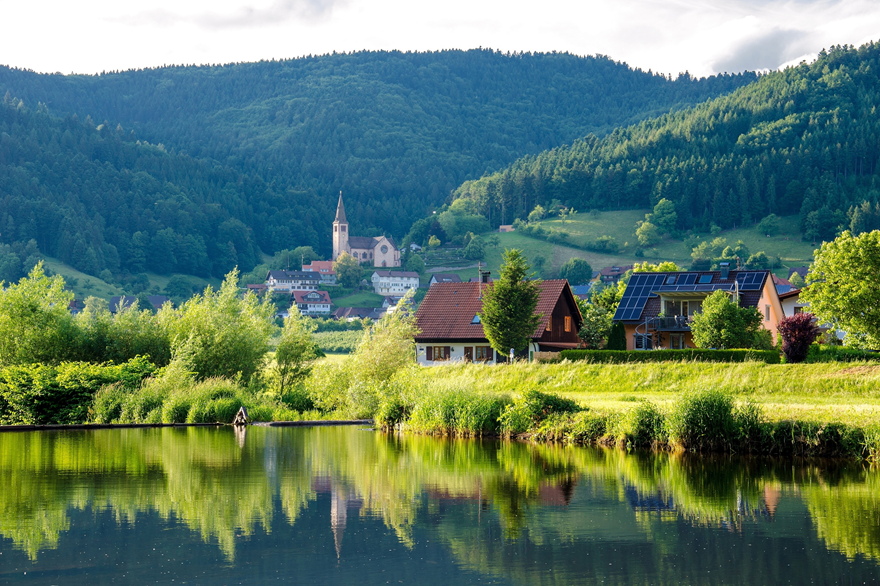 1. THE POWER OF GREEN- A NEW SHADE FOR YOUR NEW HOME
Mr. Sharad lives in Sector 30, Faridabad with his family. He recently built his new house with great lighting & modern gadgets – a beautiful home for his family. All these appliances in his house would take up tons of electricity units on a monthly basis. Sharad wanted to install solar panels on his roof to use max sunlight that would run appliances and fixtures throughout the house. This would not only make his dream home an environment-friendly premise but would also reduce the electricity generation cost substantially. Sharad says- 'This automatically serves as an added value to my dream home.'
2. REDUCED BILLS MAKE FOR PERFECT DREAM HOMES
Imagine making such a huge investment just to add comfort, luxury to your life and then ending up receiving huge bills at your doorstep every month!! Yes, that would be a nightmare in your DREAM HOME.
With the world going for renewables, it is a pleasure to see India take up Solar as a growth sector. Mr. Sharad decided to switch to solar and reached out to ZunRoof Tech (A leading solar installation/home tech company in India).
As a part of ZunRoof's regular procedure, a detailed site assessment was carried out at Mr. Sharad's home and a 3KW Grid-tied system was suggested to be installed.
But how will this add value to Mr. Sharad's dream home?
A Grid tie inverter would not only reduce his monthly electricity bill by running the home load on solar but would also help him earn money by selling the excess solar power produced by solar panels back to the grid.
Grid-tie solar inverter, also known as the on-grid solar inverter, works in connection with the main grid. It offers the advantage of running load directly through solar and selling excess solar power back to the electricity company by feeding the grid. A grid-tied inverter can only be installed in areas where mains supply is sufficiently available, which was perfect for Mr. Sharad's home.
Haryana receives approximately 11.2 hours of daylight every day in this month of April. And investing in solar power in this area would bring perfect results and reduce electricity bills to a maximum.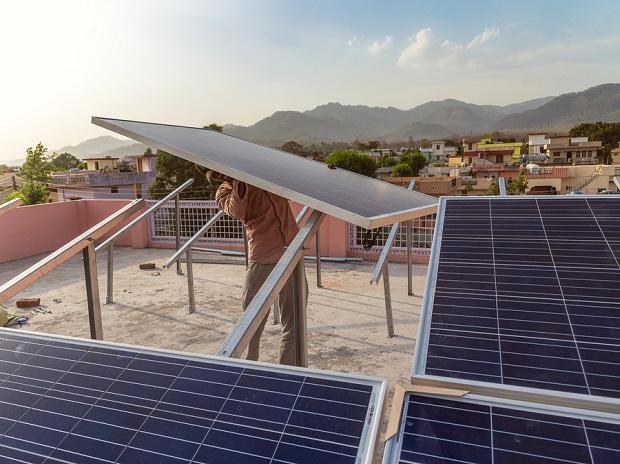 ZunRoof then suggested for the following system configuration to be installed in Mr. Sharad's home :
TECHNICAL SPECIFICATIONS
1. MNRE Approved Grid Tie Solar Inverter (Single Phase)- 3kWp
2. Solar Panels – 9 panels, 330W each.
3. MONITOR YOUR DREAM HOME WITH IOT TECHNOLOGY
After solar installation at his home, Mr. Sharad now uses IOT powered technology to monitor daily solar production. He can view units generated from his home daily, weekly and monthly and is also able to view the amount of money he has saved post solar installation. That's called the perfect dream home!
The system in Mr. Sharad is now expected to generate approximately 9 units of electricity daily depending on weather conditions. The installation was a great success. The system is now running on solar and always provides electricity in this dream home.
UNITS GENERATED BY ZUNROOF SOLAR INSTALLATION
The system at Mr. Sharad's home is expected to generate approximately 9 units of electricity daily depending on weather conditions. The installation was a great success. The system is now running on solar and always provides electricity in this home.
HOW DOES NET METERING WORK?
The concept of selling back solar energy to the electricity board is called 'Net metering'. Let us understand this with an example.
Let's take an example, the solar panels will generate approximately 360 units of electricity per month. So let's take for example that this home uses 300 units out of 360 units from solar power to run the load and exports the rest of 60 units to the electricity board. Let us assume, he also imports 80 units from the electricity board to run his load.
So instead of paying for a total of 380 units, Mr. Sharad will just pay for 20 units imported from the electricity board. Since out of the 80 units imported the 60 units exported will get reduced.
This is the net metering concept.
The net metering and subsidy given by the government make solar power a very cost effective and affordable solution for one and all.
Mr. Sharad says 'The IOT powered ZunRoof app has made it very easy for us to monitor the performance of our solar system at all times. I want to thank the ZunRoof team for turning my new home into the perfect tech-powered ZunHome!'
We wish Mr. Sharad and his family all the best with solar and their new dream home!
Do give our blog a read for all your solar related questions and check out other interesting updates on solar on our Facebook page (facebook.com/zunroof).
You can also reach out to us by filling the form below:
Grab Exciting festive season offer in Solar. To avail an offer, Book your solar site assessment in just INR 80 and get a gold coin also after placing an order with us. To Know more visit us on zunroof.com or call us on +91-920-569-5690.
*T&C apply