India is moving towards the smart and greener form of energy. Yes, you heard it absolutely correct that the first solar-powered highway in India which is known as Eastern Peripheral Expressway connecting Delhi to eastern parts of Uttar Pradesh. It is commute lesser time for travelling and promotes the usage of green energy i.e the usage of solar energy.
In the first phase of the project has got the vertical gardens along with the solar system which will be used to power the highways and for drip irrigation. Solar power is used for 135 km for lightening the underpasses, street lights and running solar pumps for watering plants and trees. rainwater harvesting is being provided in every 500 meters on Eastern Peripheral Expressway. About 8 solar power plants with a capacity of 4 MW is being used.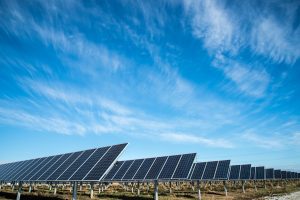 This expressway is one of the most ambitious projects taken by India till date. It will reduce the commute time of the travellers and also reduce the pollution levels in Delhi by switching to solar energy. Delhi-Meerut expressway is the signal free as it will reduce the pollution levels as there is no congestion. This project has set environmental friendly expressway with smart and innovative features such as intelligent highway traffic management system (HTMS) and video incident detection system (VIDS). India needs more such plans to save the mother nature and also its cities.
Go solar with zunroof