Infosys, India's second-largest software services firm, saw over 43 per cent of its electricity requirements being met through renewable energy sources during 2017-18. As per Infosys' 11th Annual Sustainability Report, 43.7 per cent of the company's electricity requirements equating to more than 100 million units is sourced from renewable sources.
The Bengaluru-based company has an installed capacity of 46.1 megawatts (MW) of solar energy across the country. The company is in the process of adding another 12 MW off-site solar power plant in Karnataka and around 7 MW of on-site solar plants in Hyderabad, Bengaluru, Mangaluru, Mysuru, Thiruvananthapuram and Chandigarh campuses.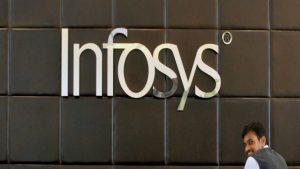 In 2015, the Bengaluru-based firm had joined RE100, a global platform for major companies like IKEA, Swiss Re, BT, Formula E, H&M, Mars, Nestle and Philips, that are committed to 100 per cent renewable power.
To read more, click here.