SoftBank Group Corp has decided to invest $60 billion-$100 billion in solar power generation in India, Japanese public broadcaster NHK reported on Friday.
SoftBank and the Indian government are expected to make an announcement soon after final arrangements and made, the report said without naming its sources.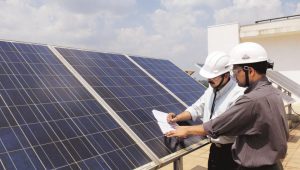 The company is expected to make the investment through a fund backed by Saudi Arabia's government, NHK said. Saudi Arabia is the largest investor in SoftBank's Vision Fund, which raised over $93 billion last year.
To read more click here.