Costa Rica, known for its tourist destination all over the world because of its gorgeous tropical paradise.  A popular destination for newly wedded couples and keen surfers is now saving the world by advancing with renewable energy. The country has been working to grow its forest cover, it has banned single use plastic, and as of now, they've run almost entirely on renewable energy for 300 days.
Back in 2015, it managed to generate 100 per cent of its electricity from renewable energy sources for 299 days, and in 2016, it ran for 271 days on everything but fossil fuels. Now, it appears that Costa Rica has done it again. The small country has purportedly run for a whopping 300 days solely on a mixture of hydro, geothermal, wind, biomass and solar energy. Costa Rica is really putting the world's powerhouses to shame with its commitment to clean energy.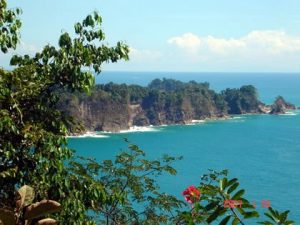 According to figures provided by Costa Rica's National Centre for Energy Control, 99.62 percent of the country's electricity production is now generated from five renewable sources. Leading the charge is hydropower, which provides 78.26 percent of Costa Rican electricity, followed by wind (10.29 per cent), geothermal energy (10.23 percent), biomass and solar (0.84 per cent), and hydrocarbons (0.38 per cent).
It's important to note that the figures only pertain to electricity generation. Costa Rica still uses fossil fuels for petrol-based vehicles, and for things like gas heating of buildings.
Executive president of the Costa Rican Institute of Electricity, Carlos Manuel Obregón, explained that they were able to reach this impressive feat through improvements to the grid and upgrading clean energy power plants. And it comes at a good time too; the record goes hand-in-hand with the Costa Rican government's plan to be carbon neutral by the year 2021, a deadline which was set up over a decade ago.