SoftBank Group Corp has agreed to launch a $930 million Indian joint solar energy venture with Chinese firm GCL System Integration Technology Co. Ltd as part of its ambitious India solar investment roadmap.
The venture will work on solar photovoltaic technology. GCL will provide technology and SoftBank will assist is obtaining land and regulatory approvals
SoftBank said in 2015 that it would invest up to $20 billion along with Foxconn Technology Co Ltd and Bharti Enterprises in solar projects in India, which has a goal of generating 100 gigawatts (GW) of power from solar by 2022.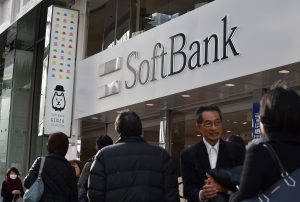 Ultimately SoftBank and GCL's new venture will have a capacity of 4GW. It will be implemented in two 2GW phases. The Japanese firm will hold 60% of the venture's shares and GCL will own 40%.
Funding for the project will come from SoftBank's Vision Fund, which counts Apple Inc, Foxconn and Saudi Arabia's sovereign wealth fund among its backers.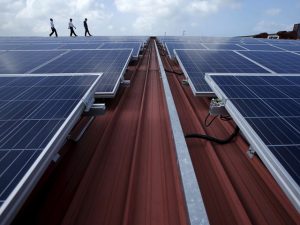 The fund recently announced it would invest in building the world's largest solar power project in Saudi Arabia. Final project will cost up to $200 billion. It will have a capacity to produce up to 200 GW by 2030.