Saudi Arabia and Japanese telecom giant-turned-tech investor SoftBank expanded their partnership on Tuesday, announcing the world's biggest solar power generation project at a press conference in New York.
The project was projected to cost $200 billion through 2030. That's about how long it's anticipated it will take to build out all 200 gigawatts of the project.
By comparison, there are roughly 70 gigawatts of solar capacity in operation, under construction or in development in the United States, according to a list of large-scale projects kept by the Solar Energy Industries Association.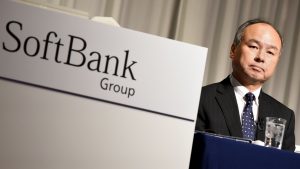 Solar vision
The project is so large, it will support the creation of a domestic solar equipment manufacturing industry in the kingdom.
Expanding into renewable energy is a key part of Saudi Arabia's Vision 2030, a plan spearheaded by Prince Mohammed to diversify the nation's oil-dependent economy.
The 200 gigawatts of capacity announced Tuesday will be spread throughout the kingdom. The first two solar parks will be able to generate 7.2 gigawatts of power and are scheduled to begin construction this year and start generating electricity in 2019.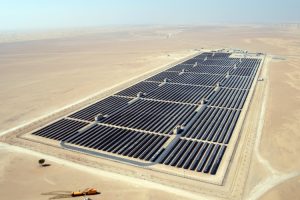 Investment in solar
The cost of the two parks will be about $5 billion, with $1 billion coming from Softbank's Vision Fund and $4 billion from project financing.
The estimated $200 billion project cost includes building the solar parks, integrating battery technology and constructing a massive new facility that will vertically integrate solar equipment manufacturing. Research and development centers integration will also be part of the job for the venture.
The growth of the solar industry is expected to create 100,000 jobs and increase Saudi gross domestic product by $12 billion. Kingdom will save $40 billion by obviating the need to burn domestically produced oil to generate power.
Saudi Arabia's Public Investment Fund is the largest investor in Softbank's $100 billion Vision Fund.