Consumer health and hygiene RB India, today commissioned its first solar powered factory.
Energy targets
Finally the factory, running on 'green power' forms an extension to RB's continuous efforts to reach its worldwide sustainability targets. The factory meets 75 per cent of the energy needs with solar energy and aims to be the first factory running on 100 per cent green power in India within couple of years.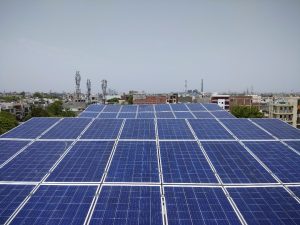 This marks RB's first power purchase agreement (PPA) in India.  Forming a landmark in its sustainability journey. To conclude this initiative will finally enable reductions in carbon emissions by 80% over the next 10 years.