Energy Across the Globe:
There are thousands of solar and wind power initiatives launching this year in almost every country. Between research and power installation projects, solar is becoming a stable resource for investors and governments alike. Here are a few big changes happening right now:
In the Co-operative Republic of Guyana, the Chief Executive Officer of the Guyana Energy Authority has plans to solar power systems

 

on 44 government buildings as part of the government's "green" economy trust.

The Fraunhofer Institute for Solar Energy Systems in Germany is currently conducting tests to bridge the needs of solar developers and farmers, who often struggle over available land.

India plans to generate 84 GW of solar power by 2022. The India Director of Natural Resources Defense Council told reporters that "India is emerging as the world leader in generating clean energy, although it starting generating 17 MW of solar power in 2010, when Jawaharlal Nehru Solar Mission was launched."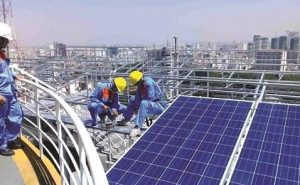 Mexico Energy Auction
Mexican energy companies have held a decades-long monopoly on resources in the country. But, that has recently changed.
In an effort to revitalize the energy of the country, Mexico recently opened up their first-ever private auction, selling contracts expected to bring in $2.1 billion dollars in investments by 2018. The change comes after the government pledged to receive more than 35% of its energy from renewable resources by 2024. For comparison, the country generated only 4% of its energy from clean renewables in 2012.
Seven clean energy companies won 15-year contracts for the state and projects are set to begin in 2018. The trend isn't confined to Mexico and countries around the world are making great strides to improve their renewable energy structures.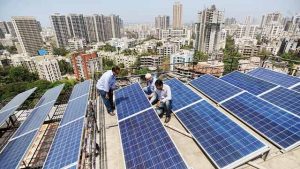 Finally as investments in solar renewables continue to rise, we hope to see a steady increase in government incentives, tax breaks, and user resources. Even now, the India is in a crucial transition period for clean energy companies. With countries like US. and China leading the way in clean energy, other countries are sure to follow suit.